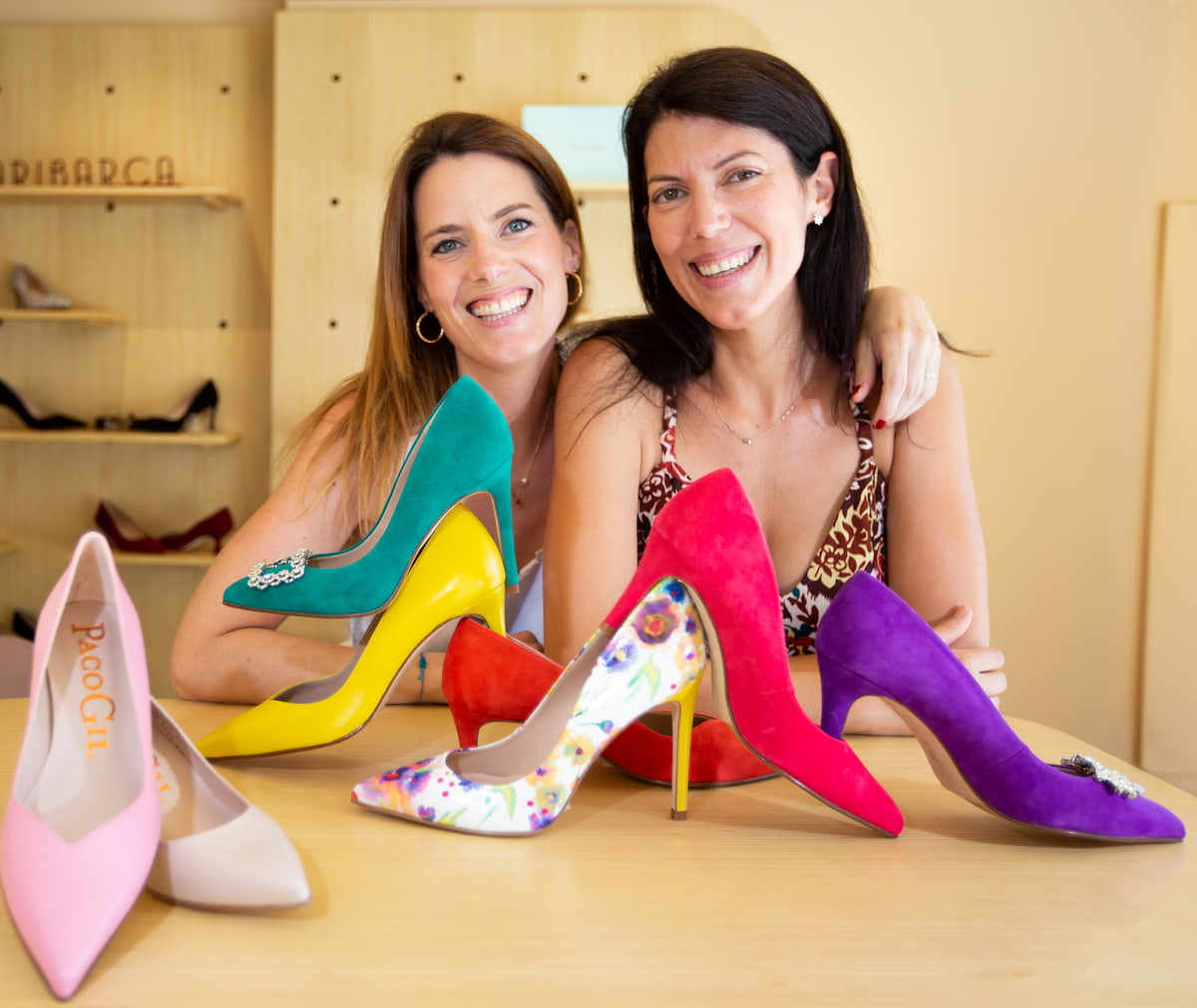 Nosotras
For those of you who still don't know us, WE are Sara and Carla Gil.
Second generation of Paco Gil and fifth generation ofone of the most famous shoemaking families ancient ones from the city of Elda. Or what is the same, that shoes and their industry run through our veins even before we are born.
A new generation of entrepreneurial women willing to continue the family legacy and position the Paco Gil brand with a much more feminine vision and an innovative and cosmopolitan touch, so necessary in these times.
We are excited about the family witness that It has been entrusted to us after more than forty years of Paco Gil's history to continue creating the most beautiful, comfortable and elegant shoes on the market.
We continue to bet on our designer shoes created by hand in Elda by the most expert hands in the footwear sector. Fashion shoes 100% Made in Spain created with soft natural leathers free of Chromium and always using comfortable lasts and heels created exclusively for each model.
As young and entrepreneurial women that we are, we are willing to continue learning and contributing the experience we have acquired during all these years of working with our beloved uncle and creator of the brand, Paco Gil.
If you want to know more about your favorite Paco Gil shoes and his beautiful family history, follow us on social networks, visit our website often and sign up for the newsletter to stay up to date with the latest news from the firm and the girls behind it.